SEO Strategy (Search Engine Optimization)
SEO, as one of the most effective methods of driving website traffic, assists your online business in increasing revenue and growing. SEO is now so complex and dynamic. Getting to and staying at the top of search engine rankings requires a dedicated, well-rounded team of web and SEO professionals. SEO has progressed far beyond on-page copy, links, and keywords. Email marketing, Social Media Sharing, customer relationship management (CRM), and thoughtful content strategy are now part of an SEO strategy. It combines the best user experience (UX) and user interface (UI) design, conversion rate optimization (CRO), and call-to-action (CTA) strategy.
Let's transform your search engine rankings: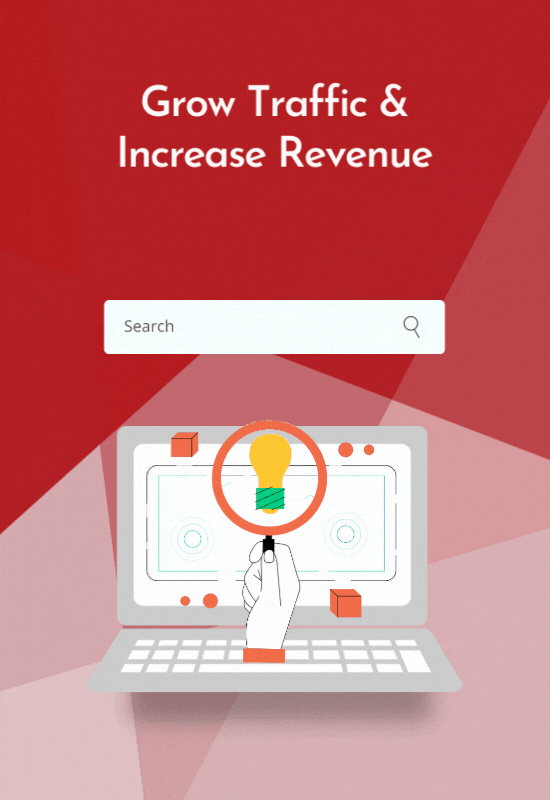 SEO the best strategy for your business growth!
If you want to grow your business significantly, SEO, or search engine optimization, is the best strategy for you. What makes it so effective? Simple! It identifies and directs users who are most likely to convert on your website. Our custom SEO campaign focuses on on-page and off-page SEO, including keyword research and content implementation, to help your most valuable audience find you online.
We are a dedicated team of professionals who bring brilliant ideas to the table and provide the execution in a combined great experience.
With a diversified, creative, and out-of-the-box approach, our Production Team stays innovative and consistently generates the desired results for our valued clients & partners.
Email us to get started!